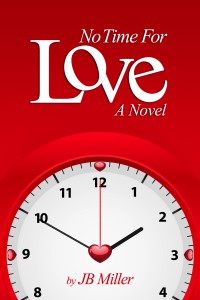 Chatham Ross has no time – for anything, least of all love. She manages her three kid's demanding schedules, exercises at crazy hours to preserve her less than perfect figure and writes catchy advertising jingles to pay for the mortgage. To the outside world, she seems to have it all – except for a husband. Who has time for that? Besides, hers died unexpectedly five years ago and she's still not over it. A chance occurrence with a particular jingle finds Chatham on a bi-coastal roller coaster that she can't seem to put the breaks on. Will the man who has always secretly loved her finally have his chance to ride along? Or will the very handsome foreigner on the other side of the country claim her wounded heart? At some point she has to choose which path is for her – or has it been there all along?
No one has anytime for much of anything, let alone love in this book. I have so much fun just following along with which character was going for who, only to be surprised by the end!
I can understand Chatham, being a single mom can be rough sometimes. Wow, though did she have some major time issues!!!
Honestly, I would have given "Vicky" a piece of mind from the get go (Just saying).
Chatham was actually pretty interesting....a little self doubting...yet still trying to break free from the grief of loosing her husband.
I think that Trip and Palio were my favorites. Totally male egos there when it came to Chatham and then one decided that he wasn't even in love with her that way....LOL
OH....and I can't even tell you how many times I wanted to smack the "Olive Princess"!!!!
Do guys really fall for the crap????
It was amazing how Gino and Maria came together...how cute...little mafia stalkers :0)
Overall just an awesome story....truly worth the read!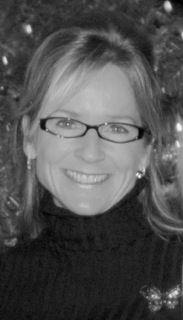 J.B. Miller is a published author of fiction, non-fiction, award-winning poetry, music, and numerous articles and blogs. No Time For Love is her first novel. She resides in the San Francisco Bay Area with her husband and three children.
a Rafflecopter giveaway
*Disclosure of Material Connection: no payment was received by me in exchange for this review. There was no obligation to write a positive review. All opinions expressed are entirely my own and may not necessarily agree with those of the author, publisher, publicist, or readers of this review. This disclosure is in accordance with the Federal Trade Commission's 16

CFR

, Part 255, Guides Concerning Use of Endorsements and Testimonials in Advertising*